What is a judder damper?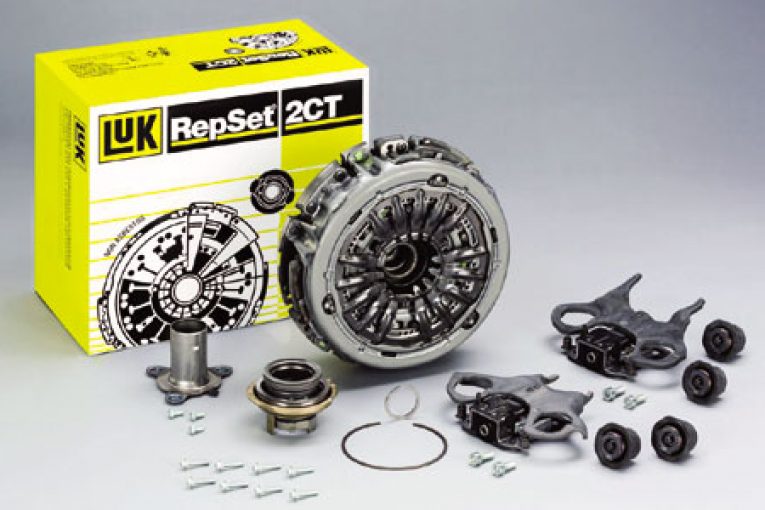 As a technology and development partner to the world's leading vehicle manufacturers, LuK –  a brand of Schaeffler Automotive Aftermarket – is well equipped to provide innovative solutions to the problems encountered by engine designers in the quest for ever lower emission levels and fuel consumption.
One such problem can be a 'judder' from the drive train, which is caused by what engineers call 'excitation'. Whilst not a major functionality issue, excitation can cause vibration and noises that may affect the comfort and drivability of the vehicle.
There are three types of 'excitation' that are the root cause of judder: 'facing excitation' which exists between two surfaces (such as the drive plate and clutch cover or flywheel), 'geometrical excitation' caused by rotational anomalies such as gearbox to flywheel misalignment, and 'modulation excitation' which is brought about by relevant movement between components (i.e. excessive crankshaft end float).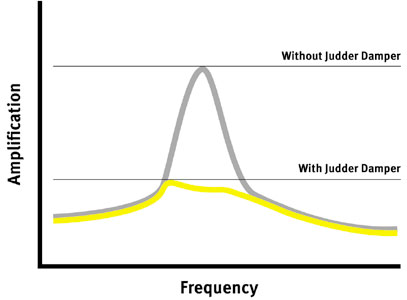 Solving the issue
A team of LuK engineers looked long and hard at all of these factors and came up with a solution that honours Schaeffler's history of creative innovation. They call it the 'judder damper', and you will find it incorporated into the design of some the very latest clutch discs when specified by the vehicle manufacturer.
Essentially, the clutch disc has been enhanced by the inclusion of a centrally mounted weighted and sprung damping mechanism which provides an effective barrier that absorbs and eliminates drivetrain vibrations caused by excitation. The 'judder damper' system works by adding a mass damper to the drive plate. The increased damper mass rotates due to inertia and changes the force required to turn it via a diaphragm spring and friction ring combination. This effect is entirely independent of any excitation torque and always provides the optimum level of damping required. What's more, thousands of hours of development and testing have proved the key benefits of the system.
Many vehicles have already been equipped with a judder damper as original fitment and, as you would expect, LuK is ready to deliver this very latest technology direct to the aftermarket as a RepSet® repair solution.
Adding up the key features of the Judder Damper
– Elimination of pedal vibration +
– Significant reduction in cabin noise +
– Reduction in vibration levels to the drive train of more than 60%
= Increased driving comfort
Double Clutch Repair Kit for the Renault Vehicles
LuK has developed its latest new repair solution for double clutch systems with the RepSet® 2CT for Renault vehicles fitted with the DC4 six-speed transmission.
The new product will be able to assist independent garages to repair dry double clutch systems on Renault Mégane III and Scénic III models powered by K9K engines. As wear can also be expected in engagement systems, a LuK RepSet® 2CT includes not only guide sleeve, snap rings and fastening screws, but also lever actuators/engagement lever and engagement bearings.