Renault Clio Sport 172 / 182 Brake Disc Fitment – Apec Bulletin

Please be aware that when changing the rear discs on the Renault Clio Sport 172 / 182 01-05, there are spacers that sit behind the Brake Discs on the rear stub axle. When removing the used discs please ensure that you check to see whether the spacer has remained in place and has not come off with the used disc, as this is required for the fitment of the new discs.
NB: The spacers are not supplied with the Brake Discs.
Failure to refit these spacers will result in premature bearing failure and possible damage to the rear stub axles.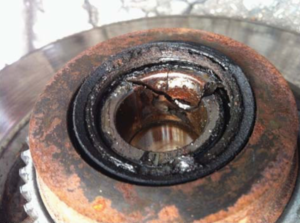 New spacers are available from Renault Main Dealers only. Deflector C2 – OE Number 60 00 073 518