Proper Ford Fan Clutch Installation – A Technical Tip from Gates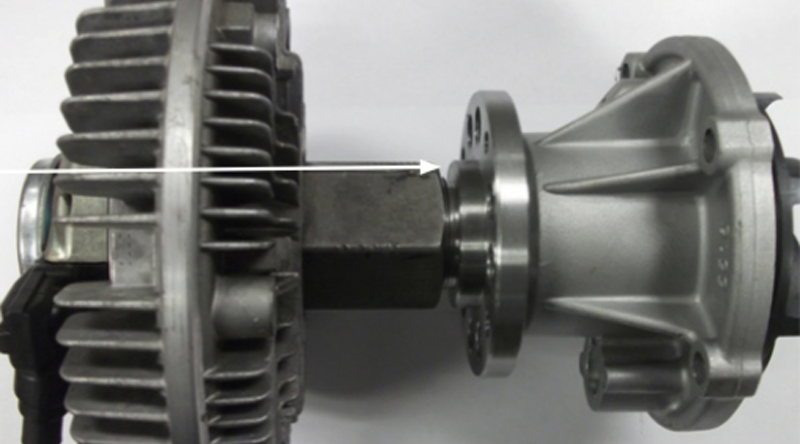 Upon installation of the fan clutch assembly, be certain to completely secure the clutch nut until flush with the water pump flange. Failure to secure and properly torque the fan and clutch assembly to the water pump, may lead to premature water pump failure and or an unsafe operating condition.
The Gates Technical Team has found through extensive field analysis, the fan clutch assembly is not being secured into position correctly at the time of installation, but allowing the direction of engine rotation to tighten the fan assembly in some cases. This process does not provide appropriate attachment torque for operation, as the rotating mass of the fan may loosen the clutch nut upon shut-down.
Note: OE Recommended Torque Specification Is: (98 Ft. Lbs. or 133 N.m). The clutch nut is manufactured with right handed threads and will need to be rotated counterclockwise for removal.
A loose fan clutch assembly will create an imbalance within the fan to water pump. This imbalance creates excessive force upon the water pump shaft and bearing which can lead to a bearing walk out condition. This premature failure due to improper installation may affect other nearby components resulting in excessive repair costs.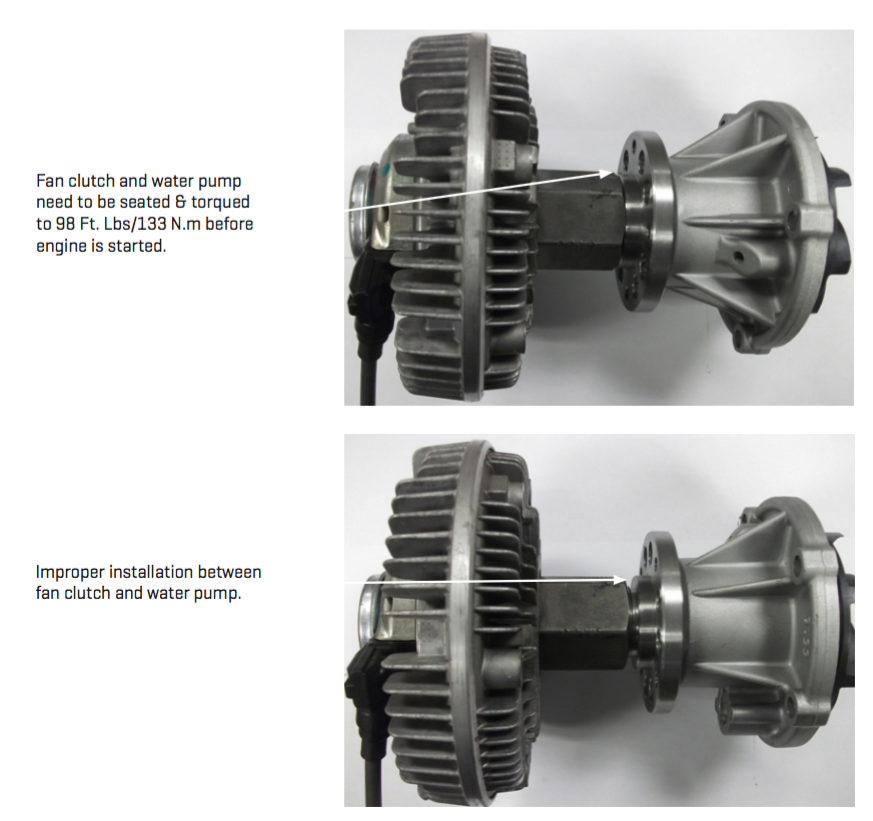 When servicing a cooling system it is recommended that a complete system flush be performed. Always ensure the cooling system is filled with OE specified type coolant and never mix coolant types.