Making cars an oasis of calm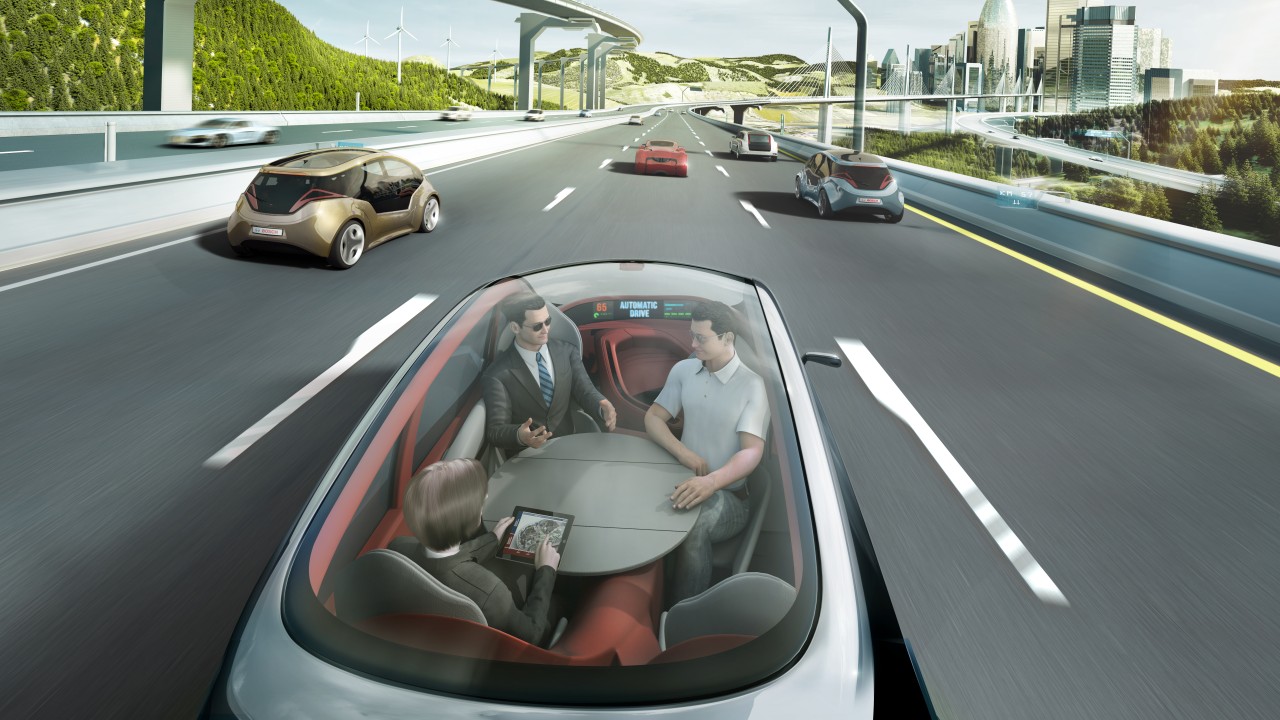 Bosch solicits drivers' opinions on automated driving
Almost two-thirds of drivers would primarily use self-driving cars for long distances.
Automated driving technology provides a greater incentive to buy a new car.
Drivers would rather be more relaxed behind the wheel and spend their time talking to passengers.
 "Don't tailgate." "Don't drive so fast." Or: "You could have easily made that light." Drivers often have to hear sentences like these from their passengers. But soon that could be a thing of the past. Automated driving turns drivers into passengers – and cars into drivers. In the future, cars will independently pilot themselves at the touch of a button whenever drivers want. In doing so, they will obey traffic laws and speed limits, which will make driving safer. Many respondents want a self-driving car to relieve them of their stressful driving duties. Drivers are particularly interested in handing control over to the car during parking or in traffic jams, according to a recent survey on behalf of Bosch in six countries (Brazil, China, Germany, France, Japan, and the U.S.). The majority of the drivers surveyed would use the time during which the car drives itself to look out the window, enjoy the scenery (63 percent), and talk to passengers (61 percent).
More comfort and less stress behind the wheel 
In just a few years' time, self-driving cars will be a normal sight on roads. Respondents' main hope is that automated driving will mean more comfort and significantly less stress behind the wheel. The car of the future – which will completely relieve drivers of the need to steer, operate the gas pedal, and brake – is primarily seen as something useful for long distances (67 percent) and leisure travel (61 percent). The majority of those surveyed expect a significant increase in terms of convenience (68 percent) and safety (60 percent) in many everyday situations such as searching for parking in cities. The survey also reveals an interesting ranking of the most desirable automated driving functions: parking was named particularly frequently (65 percent), as were the automated search for parking in downtown areas (60 percent) and stress-free navigation of traffic jams (59 percent).
Using the time as a passenger to relax 
Relax, sit back, look out the window, and enjoy the scenery: this is how the majority of drivers picture the alternative to constant concentration behind the wheel. Of those surveyed, 63 percent said they would like to relax while their car is in self-driving mode. Having more time for conversations and for passengers thanks to automated driving was equally important to respondents. The options offered by automated driving make cars more attractive for many consumers. More than half of the participants (54 percent) in Bosch's user survey agreed with this statement. Especially for male respondents, new technologies are an important selling point, with 52 percent of the men surveyed saying that self-driving technology would increase their interest in buying a new vehicle. In principle, the younger the driver, the greater their interest in buying a car with automated driving functions.
Survey design and methodology 
For the survey on automated driving, Bosch asked roughly 6,000 licensed drivers in six countries: Brazil, China, Germany, France, Japan, and the U.S. Per country, 1,000 people aged 16 and up took part in the survey. Participants were selected on the basis of criteria defined by Bosch and Lightspeed Research.