Ignition Coils – Everything you need to know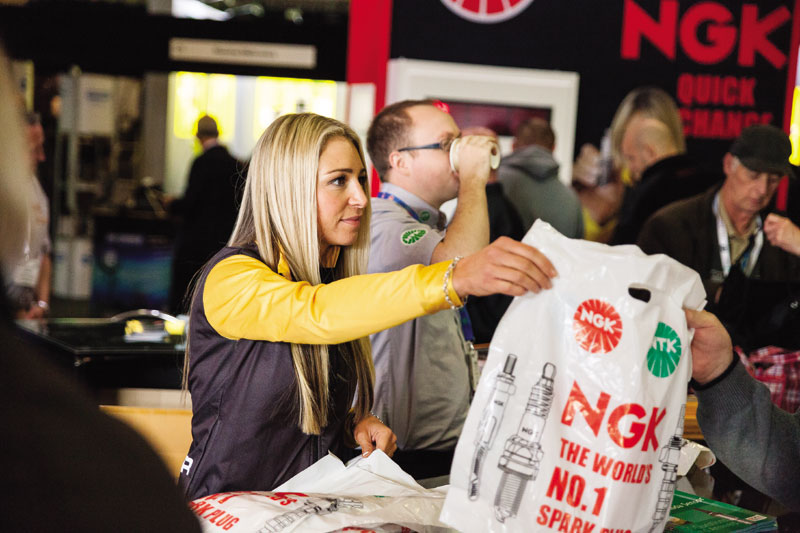 COMPANY: NGK SPARK PLUGS (UK) ■ STAND NUMBER: C28
Look under the bonnet of a modern vehicle and there is no doubt that the scene appears different to that of one of yester-year. With regards to ignition, distributors and lead sets are now a rarity – replaced with 'plug top' coils and 'rail' coils.
The ignition coil sector is now a significant part of the business of NGK Spark Plugs (UK). Although we recognise the importance of still catering for the earlier vehicles, many of which utilise the old metal can type ignition coils which incorporate oil to provide insulation and cooling, we also supply coils for the modern vehicle models that are venturing out of the main dealer network for repair.
What causes the demand for ignition coils is the harsh environment in which they work, which in turn creates a greater possibility of failure. As a result, although not strictly service items as such, many technicians view them in that category.
Coil manufacture has to be of a very high standard these days, mainly due to the high temperature fluctuations they're subjected to. Many are mounted directly on the spark plugs and the severe cooling/heating cycles that prevail are a test for even the best quality item.
It is worth investing in suitable coil removal tools, not only to make removal easier upon servicing, but to ensure that the body or housing is not twisted or distorted – which can cause unseen damage internally.
Strict quality processes
Compromises on coil quality due to choice of materials used or production costs should never be made without recognising that there is inevitably a significantly greater possibility of premature failure.
The ignition coils in the NGK range have been through strict quality processes, from the initial design stage to assembly and testing. The testing carried out prior to launch ensures the items meet or exceed the vehicle manufacturers' OE items.
The quality processes also encompass the packaging in which the items are shipped. Attention to detail means that items are safe in transit and, to ensure correct fit first time, the NGK ignition coil packaging includes a label with a schematic diagram of the coil contained inside – so selection can be verified easily without removal from the box.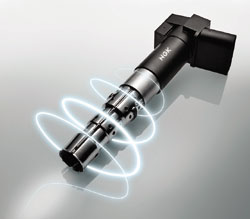 Coil selection can be made using NGK Partfinder found on the www.ngkntk.co.uk website and the current NGK ignition coils application catalogue is available in paper format, which includes enhanced coil images to further aid selection.
The most recent additions to the NGK range, which was launched in 2013, were 22 new coil types covering vehicles including the VW Up, Mini, Vauxhall Adam, Vauxhall Astra J, Vauxhall Mokka, Mazda 6, Renault Clio IV and Dacia Sandero II. Range expansion is on-going, with emphasis revolving around demand. In total, the range now comprises 340 ignition coils, thus offering a part for a high percentage of the UK car parc.
You can talk to the NGK Spark Plugs (UK) technical team and find out more about its ignition coils range by visiting Stand C28 at Donington Park.