Front Shock Fitment: Alfa Romeo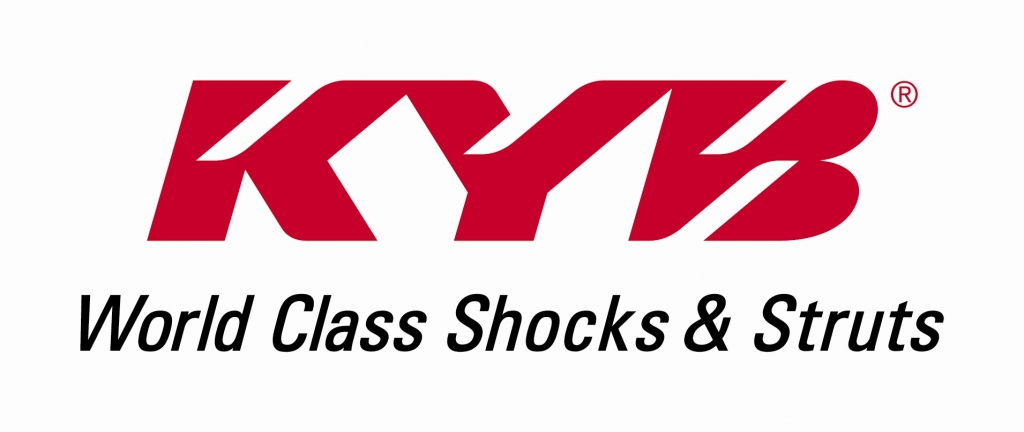 Step by step replacement guide for 01.11 Mito Model
With nearly 18,000 of these models on the road in the UK, the chances that your workshop will be faced
with a shock absorber replacement are fairly high. This job should take roughly one hour per side and should be undertaken following our expert instructions.
Getting started
Remove the tyre. Now release the ABS sensor cable from it's clip, then the brake hose (see Fig 1).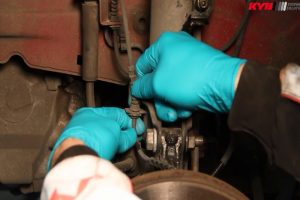 Undo the clip on the left and keep it safely stored (see Fig 2).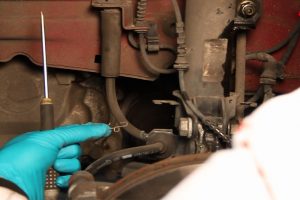 Then undo the brake hose clip (see Fig 3).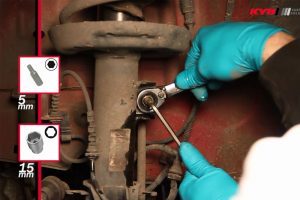 Raise the height of the vehicle then remove the bottom two bolts from the strut (see Fig 4).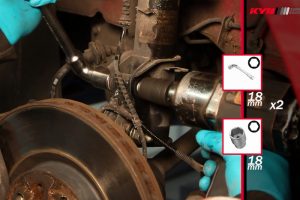 Strut assembly
Under the bonnet, remove both windscreen wipers and the scuttle panel (see Fig 5).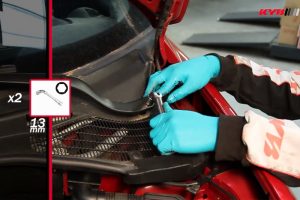 Loosen the top nut and, whilst supporting the strut below, remove the nut and lift out the strut assembly (see Fig 6).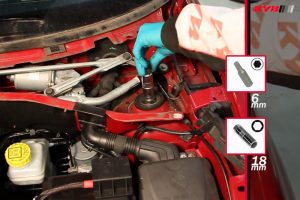 Use a good quality coil spring compressor to safely disassemble the unit.When assembling the new KYB shock absorber, coil spring, protection kit and top mount, check the end of the coil spring is aligned at the correct point on the spring seat (see Fig 7).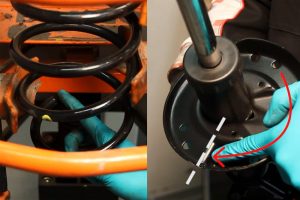 Gripping stuff
Ensure you tighten the top mount to the correct torque. It's essential that you never use mole grips to steady the piston rod whilst assembling the unit – the grip can damage the smooth chrome coating on
the piston rod which will result in it not having perfect contact with the oil seal, causing premature leaking (see Fig 8).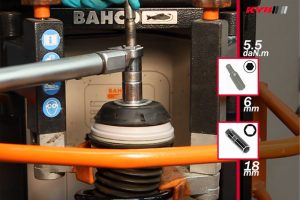 The assembled suspension unit can now be offered up under the wheel arch and fixed in position from the top first, tightened to the correct torque. Use a small jack to support the wheel hub weight (see Fig 9).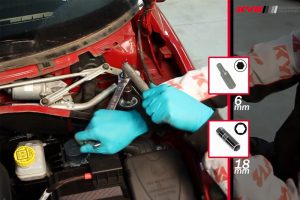 Lower the vehicle and finish tightening the top nut to the correct torque. Then you can replace the bulk head, windscreen wipers and scuttle panel, not forgetting the small clip to the side of the bottom bracket see Fig 10).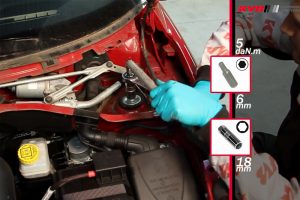 Always fit in pairs!
KYB advises that you check the wheel alignment after the shock absorber is fitted to the vehicle and that shock absorbers and coil springs are always fitted in pairs.