Category Archives:
News
The Bosch innovations on show at the IAA 2017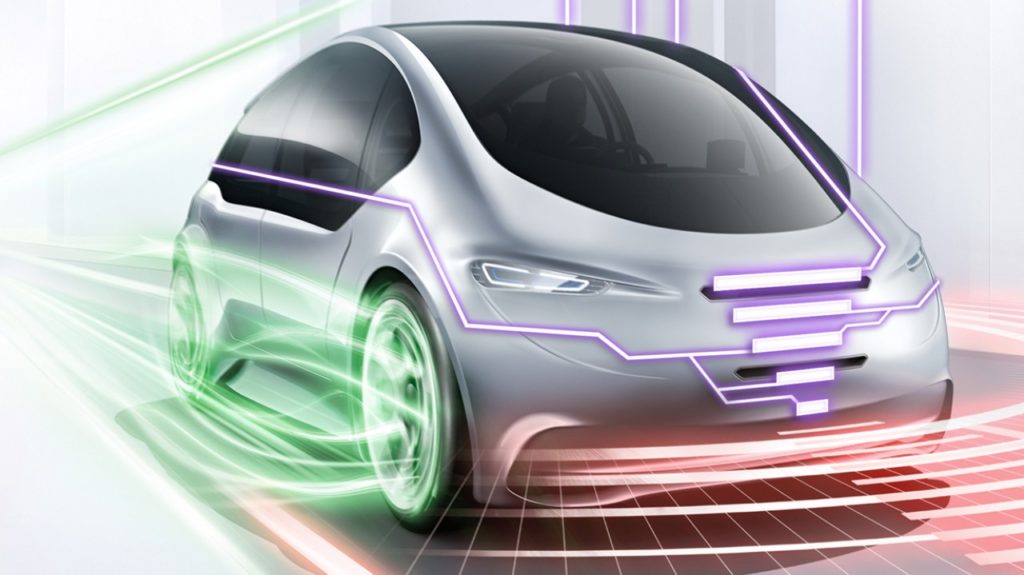 Bosch is working to create technological solutions for a new era in mobility: free of accidents, stress, and emissions. The supplier of technology and services will be presenting its innovations for the mobility of tomorrow at the 67th International Motor Show (IAA) in Frankfurt. You can find Bosch at booth A03 in hall 8.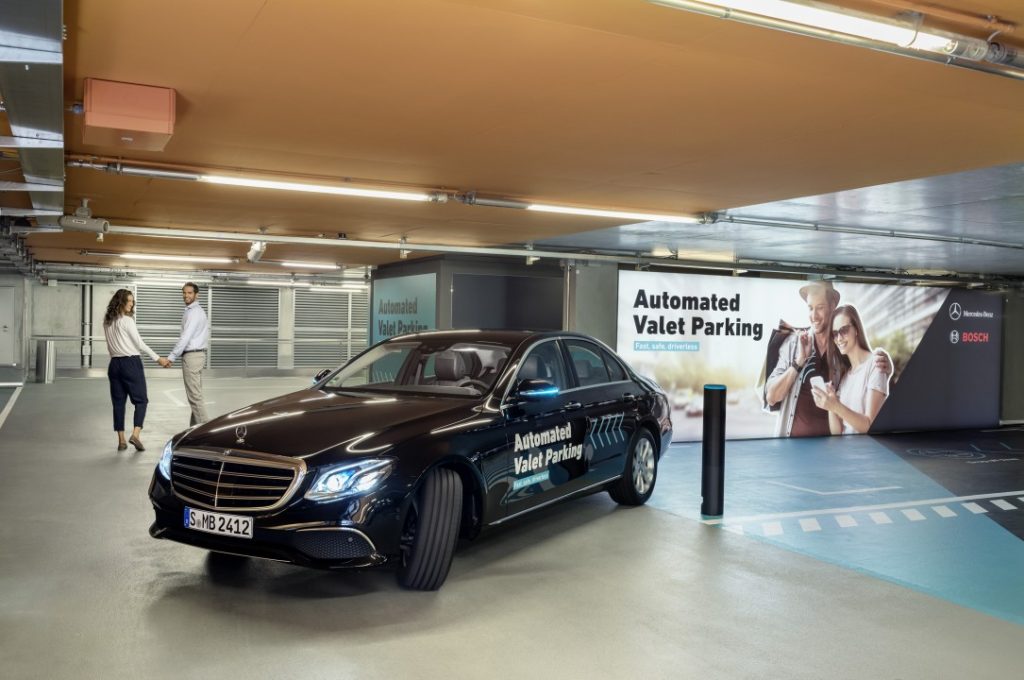 Highlights at the Bosch booth
Automated valet parking: Driverless parking saves time and reduces stress. At the Mercedes-Benz Museum parking garage in Stuttgart, Bosch has joined forces with Daimler to make automated valet parking a reality. Using a smartphone function, drivers can now automatically park their cars in their assigned spots without having to keep an eye on the maneuver. This driverless parking is made possible by the interplay between in-vehicle technology and intelligent parking-garage infrastructure supplied by Bosch. Automated valet parking is an important milestone on the road to autonomous driving.
Over-the-air software updates: Updating software and apps online is second nature to smartphone users. Now, Bosch is doing the same for cars – with over-the-air updates. Vehicle software can be kept up to date and new features added to the car – overnight, encrypted, and protected from unauthorized access. This allows drivers to try out and then activate features such as automated valet parking, community-based parking, and lane-keeping assistants.
Electric axle (e-axle): The e-axle is a compact, cost-optimized solution for electrical powertrains in battery-electric vehicles and hybrids. In this innovation, the electric motor, power electronics, and transmission are integrated in a compact unit which directly drives the vehicle's axle. This reduces the complexity of the electrical powertrain and, thanks to the system designed by Bosch, could potentially shorten the time taken to develop electric vehicles. There are various e-axle configurations. Its power output can be scaled between 50 and 300 kilowatts, which means the e-axle can be installed in compact cars, SUVs, and even light commercial vehicles. Its high level of efficiency is the result of two factors. First, the continuous improvement of electric motor and power electronics and, second, the reduction of the number of interfaces and components such as high-voltage cables, plugs, and cooling units. In short, the Bosch e-axle means greater range with the same battery capacity. Bosch has developed a flexible approach to e-axle manufacturing that can be implemented worldwide, thus ensuring a reliable supply everywhere.
Additional highlights at the Bosch booth
Leveraging systems and components expertise for accident-free driving
Automated driving: Automated driving makes roads safer. Increasing automation can lower accident rates even further – by up to one-third in Germany alone. Making automated driving reality calls for profound understanding of all vehicle systems. Bosch has this expertise, and manufactures most of the key components itself – including radar, video, and ultrasonic sensors, braking control systems, electrical power-steering units, display instruments, and connectivity solutions inside and outside the vehicle. From the start of the next decade, there is a possibility that highly automated freeway driving (SAE level 3) will be permitted for cars featuring Bosch technology. In addition, Bosch is working with Daimler to make fully automated driving (SAE level 4) and driverless mobility (SAE level 5) possible in towns and cities. Their objectives include the development and start of production of an autonomous driving system for robocabs starting in the early 2020s.
Braking system: Bosch has developed the second generation of its vacuum-independent, electromechanical brake booster. Like the first-generation unit, the iBooster2 meets all the requirements of a cutting-edge braking system. This second-generation brake booster has been designed to be even more compact, and also generates brake pressure even faster. The iBooster is suitable for all powertrains – in particular in hybrid and electric vehicles. In combination with the ESP electronic stability program, the electromechanical brake booster supplies the braking-system redundancy needed for automated driving. If one of the two components fails, the other can safely decelerate and stop the self-driving car – without the driver having to intervene.
Electric steering: One key technology for automated driving is fail-operational, electric power steering. In the rare event of a malfunction, the Bosch system is capable of retaining 50 percent of the electric steering functionality in conventional and autonomous vehicles. Thanks to this technology, automakers can meet fail-operational requirements – some of which have been stipulated in the United States by the National Highway Traffic Safety Administration (NHTSA) and the U.S. Department of Transportation in its Federal Automated Vehicles Policy.
Friction-coefficient map: Surface grip, or friction coefficient, depends on whether the road surface is dry, wet, or icy. Drivers have to modify their driving style to avoid critical situations. Bosch is developing a cloud-based friction-coefficient map that will allow self-driving vehicles to determine how road surface will develop over the course of a journey. The friction-coefficient map uses the sensors of the ESP electronic stability program to collect information on road-surface characteristics. Aided by data from weather stations and road sensors in the infrastructure, the map calculates current friction coefficients and forecasts upcoming ones. This Bosch service then supplies connected vehicles with friction-coefficient maps via the cloud in real time – in turn enhancing the safety and robustness of automated driving functions.
Smarter parking and autonomous parking thanks to connectivity
Finding a parking space: Bosch community-based parking simplifies the search for a suitable space. Using the ultrasonic sensors of their parking assist system, cars identify and measure the gaps between parked cars as they drive past them. This information is transferred in real time to a digital parking-space map, which drivers can use to find the nearest vacant spaces. In cooperation with Mercedes-Benz and other automakers, Bosch is testing this service in cities in Germany and elsewhere in Europe. Bosch plans to supplement its community-based parking service with a function that will allow parking fees to be paid digitally.
Gaming app: The Parkineers app is designed to make finding a parking space easier. It is simple for users of this gaming app to share information on parking restrictions, such as resident-only spaces or temporary bans on parking. App users are part of a community: they can make their avatars visible to all, make it clear which areas likely have vacant parking spaces, and digitalize the parking situation in their neighborhood. Parkineers is currently available for iOS and Android users in Germany.
Home Zone park pilot: Stress-free parking in a private garage or an assigned underground parking space: the Home Zone park pilot takes on this recurring maneuver, including the approach (up to 100 meters) to the parking space. All drivers have to do is teach the vehicle the maneuver once in a dummy run, then save it. From then on, their car will park itself independently in the preset parking space, without drivers having to keep an eye on the maneuver. For orientation, the Home Zone park pilot relies on twelve ultrasonic sensors and a stereo video camera, which recognize the objects detected during the dummy run and consequently guide the car safely to its parking space.
More protection for car occupants and cyclists
Occupant protection: Vehicle safety and occupant protection can be further improved by intelligently connecting surround and contact sensors with passive safety systems as well as braking and steering units. If the surround sensors detect a potential collision, the passive safety systems (such as airbags and seat-belt pretensioners) can be deployed more quickly. In addition, the restraining effect of these systems can be tailored precisely to the specific scenario. This helps to mitigate the consequences of an accident.
Cyclist protection: Cyclists and pedestrians are the most vulnerable road users. In the interest of reducing accidents involving cyclists, the radar or video sensor in Bosch's new automatic emergency-braking system can recognize cyclists – even if they suddenly cut in front of a car. If the system detects an imminent collision, it automatically triggers emergency braking. Ideally, this will mitigate the consequences of an accident – or even prevent it altogether. Starting in 2018, the rating criteria of the consumer-protection organization Euro NCAP will include automatic emergency braking that recognizes cyclists.
Antilock braking system for pedelecs: Bosch is launching the first production-ready antilock braking system for e-bikes – and thus equipping bicycles with automotive technology. The e-bike ABS prevents the front wheel from locking up. This works on all surfaces, which means the e-cyclist can continue steering and stay in control while decelerating to a stop. A further feature prevents the rear wheel from lifting if the rider brakes too hard on a surface with good grip.
New mobility services for stress-free and convenient journeys
Demonstration car for connected mobility services: Bosch's show car features smart mobility services that will soon make driving less stressful and more convenient. They include community-based parking, preventive vehicle diagnostics, and Perfectly Keyless. The technology at the heart of it all is the Bosch Automotive Cloud Suite. It coordinates the seamless interplay of all mobility services in the cloud.
Perfectly Keyless: Bosch's Perfectly Keyless turns the smartphone into a car key. Thanks to this new vehicle-access system, drivers can open, start, and lock their vehicle without the bother of searching for keys. The Perfectly Keyless system automatically identifies the unique digital security key on a user's smartphone. Only when it detects the user is less than two meters away will it unlock the door. Moreover, the vehicle will not start until the access system has located the smartphone inside the vehicle. Car owners can use the app to grant vehicle access to other app users.
Predictive vehicle diagnostics: Nothing is more annoying than when a car breaks down on vacation. During regular drives, predictive diagnosis uses data and information from the cloud to analyze the condition of key components. If the data indicates that components are worn, the driver is notified before a defect occurs and receives a recommendation for the next visit to the repair shop. Predictive diagnostics prevents situations where the car unexpectedly breaks down.
mySPIN smartphone integration: Using a smartphone's navigation, streaming services, or a calendar even while driving a car or riding a motorcycle? mySPIN, the Bosch integration solution for smartphones, makes all this possible, hands-free. It simply integrates the smartphone and its apps into the vehicle's infotainment system. It will soon be possible to integrate and display data from the cloud in real time. This data can warn drivers of hazards such as a sudden traffic jam.
Driving app: The new Bosch smartphone driving app offers more convenience and entertainment for drivers whose vehicle is not equipped with a sophisticated infotainment system. The app brings together all the features of an infotainment system, including phone calls, text messaging, navigation, and other assistance innovations. Thanks to integrated voice control, drivers can use the app safely and conveniently.
Retrofit eCall: Starting in 2018, the automatic eCall emergency call system will be standard equipment in all new motor vehicles. Bosch has developed the retrofit eCall solution for vehicles that do not have eCall as a standard feature. Powered by the vehicle's cigarette lighter, this sensor device uses acceleration sensors and intelligent algorithms to detect whether a vehicle has been involved in an accident. In an emergency, a special smartphone app transmits data to a service center. This allows emergency services to respond even more quickly, thus increasing the chance of saving lives. Available in China, Germany, and the United States, this digital guardian angel has already helped a lot of drivers and passengers who found themselves in precarious situations.
Keep a constant eye on key information thanks to new displays and display systems
The connected show car: Bosch is using its show car to demonstrate how new user interfaces ensure better security, less stress, and fewer distractions when driving. This interface between people and vehicles provides drivers with relevant information as needed, and is an alert companion in every situation. In addition, the show car is always online, and connected to its surroundings as well as the owner's smart home. This connectivity allows drivers to reserve the nearest e-bike or close the windows at home if it starts to rain – tapping or swiping the screen is all it takes.
Anti-glare instrument cluster: Bosch is launching the world's first optically bonded instrument cluster featuring full-HD resolution. Its screen reflects more than four times less light, allowing for better resolution from all angles – even in direct sunlight and in the dark. The secret lies in a new manufacturing processes that uses a thin layer of fluid to bond the screen with the glass. Thanks to the high-contrast screen, all information displayed is crystal-clear. This instrument cluster is popular among motorcyclists due to its robustness and enhanced resistance to dust and dirt.
Head units with new technologies: Drivers can use a head unit to manage all information and entertainment in the vehicle. At the IAA 2017, Bosch is presenting head units that – thanks to new processors – are up to five times more powerful and boast up to seven times better graphic performance.
Efficiency in the cockpit: The cockpits of today's vehicles comprise a whole array of screens, displays, switches, and buttons. Each screen is typically operated by its own control unit. When space becomes scarce in a compact vehicle – or when new vehicle and operating concepts call for all information to be displayed on just one large central screen – it is essential to have maximum functionality and the fewest possible components. This is why Bosch has combined the functions of an instrument cluster with those of an infotainment system, with just one arithmetic logic unit (ALU) controlling all the information from behind the scenes. Owing to this convergence of different display systems, it is becoming easier to provide more functions in the tiniest of spaces. Complexity is also reduced, and there is more freedom to display information on different screens in the cockpit.
Electromobility and combustion engines for better air quality
48-volt drive system for light electric vehicles: Especially for urban mobility, Bosch has developed an integrated 48-volt drive system including motor, control unit, battery, charger, display, and app. Bosch is thus making urban mobility efficient. On top of that, rapid acceleration from a standstill makes for a "wow" factor. Whether two, three, or four wheels, this system is available for all classes of light electric vehicles. As it is made up of off-the-shelf automotive components, manufacturers will have the benefit of production-tested parts and minimal development expense. This gives both established OEMs and new players in the market the opportunity to launch vehicles within 12 to 18 months.
48-volt battery: Along with a boost recuperation machine and a DC-DC converter, the 48-volt battery is the main component in the 48-volt system. This battery stores recovered braking energy, subsequently delivering it to the electric motor and supplying the vehicle's electrical system. The battery's low mounting height of just 90 millimeters means there are more placement options – it can go under a seat or the spare-wheel well, for instance. Passive cooling allows for a compact design, helps optimize costs, and, as an additional convenience factor, makes the battery almost silent. Bosch expects the strongest market growth to be in Europe and China. It has already procured a considerable number of production projects in China. The company's main advantages over its Asian competitors are the calibration engineering it carries out on the spot and its considerable local manufacturing expertise.
Port fuel direct injection: The best of both worlds. With port fuel direct injection, Bosch combines the benefits of gasoline direct injection with those of gasoline port injection. Gasoline port injection's main strength is low friction losses during part-load operation, while gasoline direct injection exhibits a higher knock limit at nearly full load. Port fuel direct injection blends these two systems to exploit the strengths of each. In practice, the result is better fuel efficiency and lower particulate levels – during both part-load and full-load operation.
Needle-closing control for diesel engines: The new needle-closing control (NCC) technology can precisely measure and control the duration of fuel injection in real driving conditions – accurate to just a few millionths of a second. To achieve this, a sensor is integrated into a solenoid-valve injector and paired with a cutting-edge, intelligent control software application. This establishes a feedback control loop that ensures significantly more precise injection throughout the injector's service life. Complex injection configurations thus become possible, in turn helping to further reduce vehicle noise, fuel consumption, and emissions in real driving conditions. NCC also opens up new possibilities for online diagnosis of the injection system in the future.
Vehicle control unit (VCU): Modern vehicles have as many as 100 standalone control units. A vehicle control unit, or VCU, can substantially reduce the number of such units. This frees up valuable installation space, reduces vehicle weight, and simplifies communication among control units. Acting as a central computer for the powertrain, the VCU in an electric vehicle coordinates powertrain components such as the inverter and transmission as well as systems that manage the battery and motor. A VCU can even handle specific functions if it is used as a domain computer. Functions might include operational and gear-shift strategies, torque coordination, high-voltage and 48-volt coordination, recharging control, diagnosis, monitoring, thermal management, and much more.