Category Archives:
Hella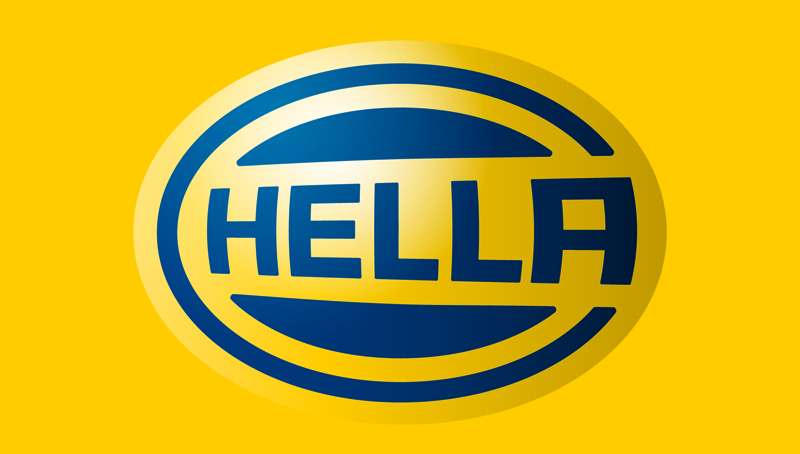 General points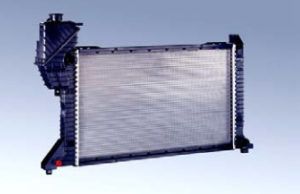 Coolant radiators are installed in the air flow at the front of the vehicle, with different designs available. They
have the task of dissipating heat produced by combustion in the engine and absorbed by the coolant. Other coolers, e.g. for automatic transmission, can be found in or on the coolant radiator.
Structure/function
The most important component of a coolant module is the coolant radiator. It comprises the radiator core and water tank with all the necessary connections and attachment elements. The radiator core itself is made up of the radiator network – a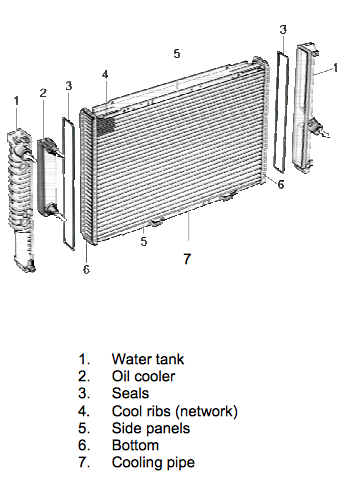 pipe/rib system – the pipe bottoms and the sides. Conventional coolant radiators have a coolant box made of glass fibre reinforced polyamide which has a seal fitted and is beaded before being placed on the pipe bottom. The current trend is moving towards all-aluminium radiators, which stand out due to reduced weight and a slimmer design. In addition, they are 100 % recyclable.
The coolant is cooled down by means of the cooling ribs (network). The external air flowing through the radiator network withdraws heat from the coolant. In terms of design, a distinction is made between downflow and crossflow radiators. In the case of downflow radiators, the water enters the radiator at the top and emerges at the bottom. In the case of crossflow radiators, the coolant enters at one side and emerges at the other. If the input and output pipes of the crossflow radiator are on the same side, the water tank is divided. Coolant then flows through the radiator, in opposite directions in the upper and lower parts. Crossflow radiators have a lower design and are used particularly in passenger cars.
Effects of failure
A faulty radiator can become noticeable as follows:
Poor cooling performance
Increased engine temperature
Permanent radiator fan operation
Poor air conditioning system performance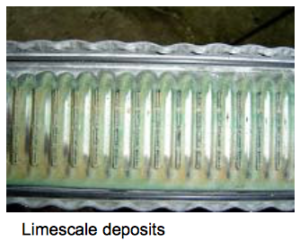 The following can be considered as possible causes:
Loss of coolant caused by damage to the radiator (gravel throw, accident)
Loss of coolant through corrosion or leaky connections
Poor heat exchange caused by external or internal impurities (dirt, insects, limescale deposits)
Soiled or old coolant
Troubleshooting
Test steps towards recognising faults:
Check the coolant radiator for outer soiling, clean with reduced compressed air pressure or a water jet if necessary. Do not get too close to the radiator lamellas
Check the radiator for external damage and leaks (hose connections, beading, lamellas, plastic housing)
Check coolant for discolouring/soiling (e.g. oil caused by faulty gasket) and check anti-freeze content
Check coolant flow (blockage through foreign matter, sealing agents, limescale deposits)
Measure the temperature of the coolant as it enters and leaves the radiator with the aid of an infrared thermometer (e.g. from Behr Hella Service, part no.: 8PE 351 228-031)