Category Archives:
AC & Thermal Management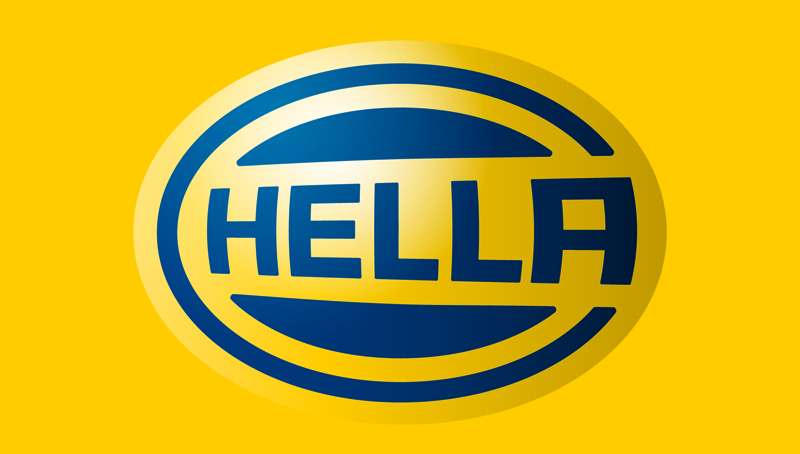 Flushing the air conditioning system and its components
Air conditioning systems are flushed to remove soiling and damaging substances from the refrigerant cycle. The following information is intended to support users in their introduction to the subject of "flushing air conditioning systems" by providing answers to important points such as:
Why air conditioning systems have to be flushed at all
What the term "flushing" means in the context of vehicle air conditioning
What types of soiling can be removed by "flushing" and/or what effects these types of soiling have
Which flushing methods are available and how they are used.
Why should a vehicle air conditioning system be flushed at all?
Faulty system components (old filter-dryers (photo), compressor damage etc.) can lead to dirt particles picked up by the refrigerant being distributed in the whole air conditioning system. If in the case of compressor damage, for example, only the compressor is replaced, dirt particles can collect in the new compressor within a very short time and lead to the destruction of the newly installed system components as well as the expansion valve/throttle valve or multi-flow components – expensive follow-on repairs are the logical consequence. To avoid this, the system must always be flushed following component damage which could lead to soiling of the refrigerant cycle through metal chips, rubber abrasion etc.! Many vehicle or compressor manufacturers (e.g. Ford + GM / Sanden + Visteon) already require that systems are flushed.
What does the term "flushing" mean in the context of vehicle air conditioning?
The term "flushing" is used to describe the removal of soiling or damaging substances from the refrigerant cycle. Flushing is necessary to enable professional repairs to be carried out, avoid expensive follow-on repairs, maintain warranty claims towards suppliers and ensure customer satisfaction.
What types of soiling can be removed by "flushing" and/or what effects do these types of soiling have?
Abrasion in the case of compressor damage:


The material particles block expansion valves, throttle valves (orifice tubes) or multi-flow components (condensers, evaporators)

Humidity:


Expansion valves and orifice tubes can freeze up. Chemical reactions between refrigerants and refrigerant lubricants on the one hand and humidity on the other can form acids which make hoses and O- rings porous. System components are damaged by corrosion.

Elastomers (rubber):


Elastomer particles block up expansion valves, orifice tubes or multi-flow components.
Soiled refrigerant lubricant or refrigerant:
Soiled refrigerant or the mixing of different refrigerant lubricants can also lead to acid formation. These acids can make hoses and O-rings porous. Further system components can also be damaged by corrosion.
Which flushing methods are available and how are they used?
1. Nitrogen 2. Chemical agents 3. Refrigerant
1.) Nitrogen:
The connection pipes or system components have to be flushed individually. With the aid of a universal adapter they are blown out and dried using pressurised nitrogen (max. 12 bar). For this purpose a cone-shaped adapter connected via a hose and a pressure reducer to the nitrogen bottle is connected alternately to the ends of the hose or the components to be flushed.
Advantage:
The only costs incurred are the low costs for the medium itself, no disposal costs.
Disadvantage:
Additional labour costs are incurred for fitting and removing the hoses and system components. A cleaning effect is not achieved when nitrogen is used for flushing. In addition, nitrogen is not suitable for loosening jammed particles. Nitrogen can only be used to blow out loose dirt particles and for drying purposes.
2.) Chemical agent (flushing fluid):
The connection pipes or system components have to be flushed individually. They are flushed by means of a chemical agent (flushing fluid) with the aid of a universal adapter on a flushing gun. Following the flushing process, nitrogen must be used to remove the residual flushing agent from the refrigerant cycle and the refrigerant cycle has to be dried.
Recommendation:
Maximum effectiveness is achieved by combining the use of flushing fluid and nitrogen. Initially, flushing with flushing fluid loosens even jammed particles and hardened deposits. The subsequent blow-out with nitrogen completely dries the refrigerant cycle or components again.
Disadvantage:
Costs for the chemical cleaning agent and its correct disposal as well as additional labour costs for fitting and removing the pipes and components.
3.) Refrigerant:
During flushing with the refrigerant (R134a) the existing air conditioning service station is equipped with adapters and filter elements to flush liquid refrigerant through the refrigerant cycle.

Disadvantage:
Only loose dirt particles and oil can be removed from the system. In addition, adaptation plates are required to be able to flush correctly. These adaptation plates cause increased costs on account of additional installation and removal work. The service station is not available for other vehicles during the application.
Note:
Whereas tube & fin and serpentine components can usually be cleaned easily, it is often not possible to clean components which use multi-flow (parallel flow) technology. If there are doubts about the success of cleaning such components, the component must be replaced.
Following refrigerant cycle flushing, care must be taken that a sufficient amount of new oil is refilled into the system. The following specifications (% of total oil quantity) serve as a guideline:
Condenser: 10%
Dryer/accumulator: 10%
Evaporator: 20%
Hoses/pipes: 10%
Flushing set 100 (part no.: 8PE 351 310-001) has been designed for flushing with flushing fluid and is made up of the following components:
Gun with plastic cone-shaped connector (resistant to oil and acids)
A spiral hose that can be extended to 2 m for connection to the supply bottle
 Supply bottle (1 litre, operating pressure 4.5 to 6.5 bar with suspension fixture and pressure relief valve (24 bar), quick-action connection with manometer marked with both bar and psi and a ventilation valve
Wall bracket with dowels and screws
Plastic tank (5 litres) for collecting used flushing fluid
Cover for plastic tank with 2.5 m of transparent hose and connection cone
2 attachment brackets for connection cone
Operating manual in 5 languages (English, German,French, Spanish and Italian)
A 1⁄4″ adapter with a right-hand thread is required for the supply of compressed air to the air conditioning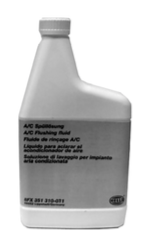 system flushing set 100. Since different hose and adapter systems are used in different European countries, this adapter is not included in the scope of supply.
Behr Hella Service supplies the following flushing fluid for the flushing process:Part no. 8FX 351 310-081: (1,000 ml)
Part no. 8FX 351 310-071: (3,785 ml)
Flushing set 150 (part no.: 8PE 351 310-111) has been designed for flushing and drying with nitrogen and is made up of the following components:
Nitrogen pressure reducer
Universal flushing adapter with connection cone
Hose (1.8 m)In addition, Behr Hella Service also supplies a bottle cart (8PE 351 226-011) for the safe transport and storage of 10 l nitrogen bottles.
When the adapter 8PE 351 216-111 and the filling adapter 8PE 351 216-001 (high-pressure side) or 8PE 351 216-011 (low-pressure side) are used, flushing set 150 can also be used directly for pressure testing at the vehicle. In this case 12 bar should not be exceeded.
General notes on flushing:
Please read the respective operating manuals, instruction leaflets, instructions from vehicle manufacturers, safety data sheets etc. through carefully
Before and during flushing, make sure you heed the respective safety conditions including the technical information sheets "Handling refrigerants" and "Removal and fitting instructions".
Compressors, dryers/accumulators and expansion valves and orifice tubes cannot be flushed.
Make sure that all dirt particles or damaged components have been removed from the refrigerant cycle.
Make sure there is no residual flushing solution in the system by drying the components thoroughly using nitrogen (do not use compressed air).
Fill the compressor with the correct amount/specification of oil (PAO-Oil 68 is particularly suitable) Take the quantities for the flushed components into account here.
Rotate the compressor 10 times by hand before putting it back into operation.
After installing the compressor, start up the engine and then operate the air conditioning at idling speed for a few minutes.
Replace the filter-dryer or accumulator and the expansion valve or orifice tube.
Fill the refrigerant cycle with the prescribed amount of
refrigerant once it has been evacuated according to specifications.
Only R134a may be used as a refrigerant.
Carry out a system pressure, functional and leak test.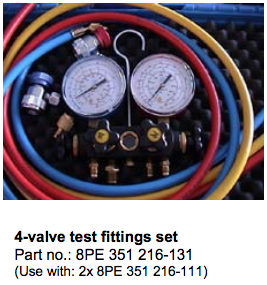 If the above-mentioned points are not heeded, the respective warranty is no longer applicable.