BMW Nominates MANN+HUMMEL for Quality Award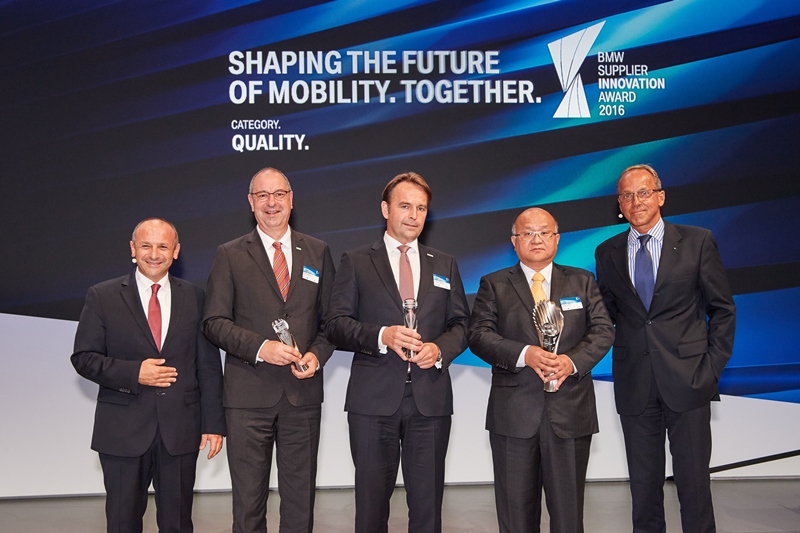 From left to right: Murat Aksel (BMW Group), Kai Knickmann (MANN+HUMMEL Group), Christian Sobottka (Bosch Automotive Steering), Jong Hwa Chin (MINTH), Philipp Eller (BMW Group)
MANN+HUMMEL received a nomination for quality at the 4th BMW Group's Supplier Innovation Awards that were held at the BMW Welt Centre in Munich on the 29 of September. They were one of three companies who were nominated for their quality products.
The company impressed with its 'Agile Joint' for charge air ducts which was completely manufactured in plastic. The innovative joint solution reduces costs and weight. In engines with indirect charge air cooling, the joint removes the need for the elastomer hose which directs the air from the turbocharger to the intercooler. Using the 'Agile Joint' it is now possible for the first time to manufacture a charge air duct in a fully automated process. This increases the robustness and the quality of the product.
With the award BMW Group honours excellent new products from its partners all over the world. With 350 guests attending the ceremony suppliers received awards in six different categories; digitalisation, emotional experience, efficient dynamics, sustainability, productivity and quality.