5 stars for the 'Comma Oil Finder' app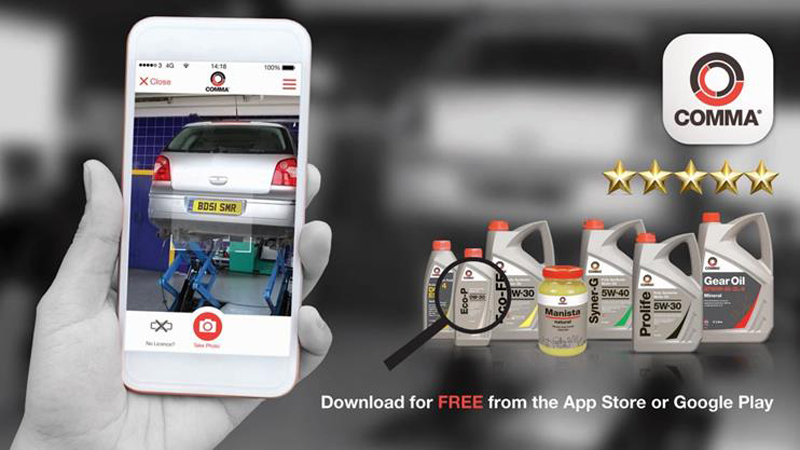 Instant product application on your mobile device.
Comma's new app, designed to provide workshops with a quick and easy way to look up recommended products, has received a 5 star rating on the App store and on Google Play.
Users have described the app online as "easy to use" and a "must have for any workshop*."
'Comma Oil Finder' prompts you to take a photograph of a vehicle's licence plate, then automatically recommends the most suitable Comma products for that vehicle, as well as available pack sizes.
The app also gives access to enhanced information about a vehicle's MOT and road tax status, which allows you to learn more about the vehicle's history.
Have you downloaded the app yet? Download from the 'App Store' or 'Google Play' today.
Follow this link: Comma Oil Finder Tutorial to see how it works.